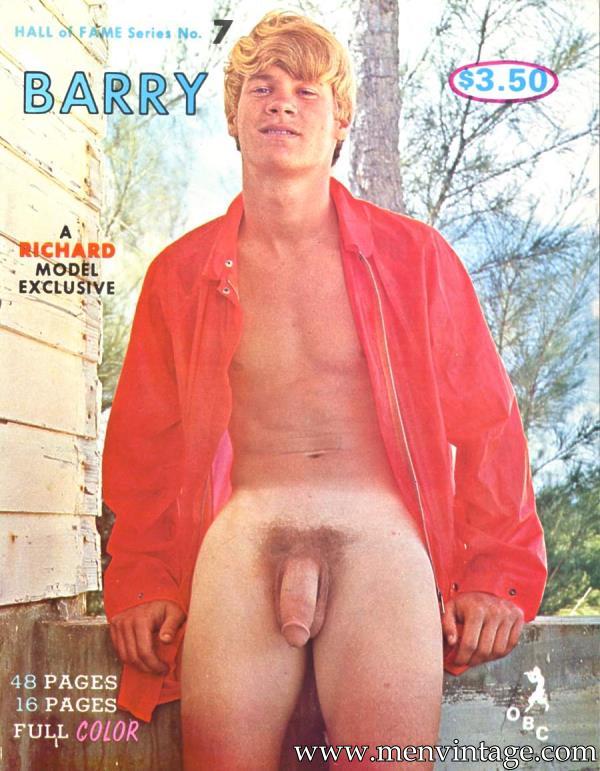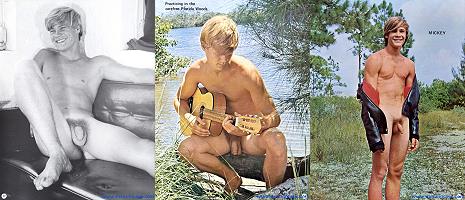 BARRY brings two firsts to the OBC 'Hall of Fame'.
BARRY has never graced the front cover of any publication. This is a first, as each of the previous 'Hall of Famers' has commanded at least two prized front covers before their selection. BARRY has, however, been chosen for the equally-prized center-spreads of three separate publications including OBC's popular HUNG UP (the first issue).
BARRY scores another first by sharing his honor with his real-life younger brother MICKEY. Both boys hail from South Florida. Both have enjoyed great success as RICHARD MODEL EXCLUSIVES in over a dozen magazines.
BARRY, now 19, is presently serving his induction period in the United States Army. Brother MICKEY is in the United States Navy, having signed up three weeks after BARRY.
(rM>T reports that still another brother, presently only 13 years old, is waiting in the wings to hopefully become another famous face in the male nude field.
BARRY enjoyed the popularity of exclusive (RMX stardom from 1968-1970. He then travelled to New York's Greenwich Village where he did some new work for another studio with MICKEY posing partner, Kelly (see page 35).
MICKEY has been a weight-lifter since the age of 11 and continued until his 18th birthday this year when he enlisted.
BARRY on the other-hand, has been a ladies man. This avocation will probably be enhanced by his smart-looking military attire.
RICHARD MODEL EXCLUSIVES is pleased to nominate both brothers to the OVERSTOCK BOOK COMPANY "Hall Of Fame".
42 photo in the members area