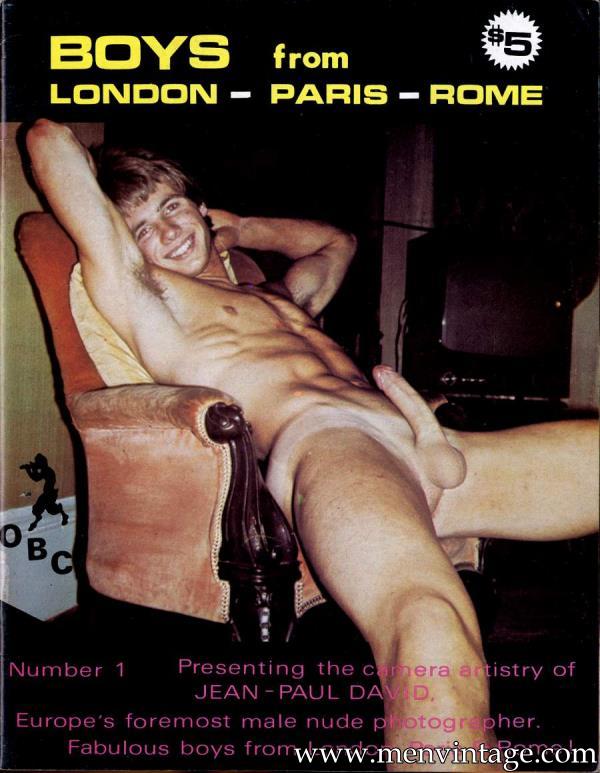 A note from the publisher
On one of our recent trips to Europe we were surprised to discover many photographers there specializing in the male nude, whose work has never been seen in this country, except by a small number of collectors who buy their photographs by mail order. Having had somewhat of a surfeit of the current trend of American work in this field we were delighted at the freshness and vigor of both the models and the camera techniques of our European friends and we thought that they should be shown to a larger audience.
jean-Paul David is our first choice as he is deservedly the best known, has been in existence the longest and has a vast collection taken over many years and in many countries. Some of you may remember his own earlier publications, 'Formosus1, •Youth in the Sun' and 'Man-ifiquei' Here, then, is the NEW 'Man-ifique!f
We call this brand new American version "Boys from London-Paris-Rome". This is our tribute to an outstanding photographer.
38 images in the members gallery