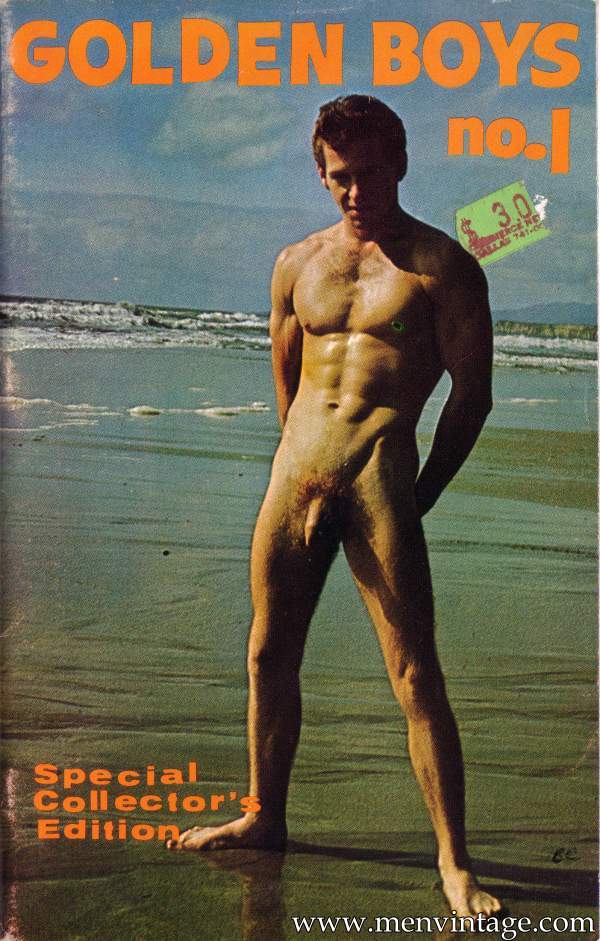 COLDEN BOYS is produced to provide a collection of photo reference studies to be used by the Artist and Art Student in his studies of anatomy and the posing of the model. While it is always preferable to use a live model, photographs can provide an invaluable reference when a professional model cannot be obtained. Those desiring erotic or prurient material are warned that such is not to be found in this product, nor is it our intention to provide material of such a nature.
EDITORIAL –
We are proud to present this, the first issue of Golden Boys. Golden Boys is unique in its field, and we have high hopes for the future of our new protege. Our publication is different and special for many reasons, all of which give us high hopes for the future of our venture.
Our first point of pride is the fact that this is the first male nude physique magazine edited and published by a physique photographer, using the best work of many photographers in die field. Other Photographers now publish their own magazines to be sure, BUT most are not male nude magazines. Some photographers have published their own male nudist books, but these have included only their own photography. These are all fine books, and we recommend them highly. But we feel that these books are somewhat restricted in scope, except for the publishing photographer.
There are also several male nude and nudist magazines being published by exploiters who are not themselves Photographers. Of the male nude magazines, we have found one publisher to be honest and sincere with the photographers whose photographs he uses — this is the Trojan Book Service. To our knowledge, no other publisher of male nude books has treated photographers in an honest and legal way. Many hundreds of our photographers have been published in various magazines without payment for publication rights and without permission or credit to us. Most of the (expensive but) cheapy books being sold are an outright infringement of the rights of the photographers whose photos are being used.
Our lawyers have told us that suit would be difficult and expensive.
And so, we have set out to produce the Golden Boys, a magazine that will pay photographers for publication rights and give advertisements to photographers who request them. Your editor is a photographer himself, and knows the need of other photographers and the mind of our customers. We will be able, through future issues of the Golden Boys, to provide the best selection of male nude photography, from prints and slides supplied by the finest of physique photographers. By using only the highest quality printers, plates, and paper, we can assure our customers of the best quality reproduction possible.
Our plans for the future are great, and with customer support, we can make many mutual dreams come true.