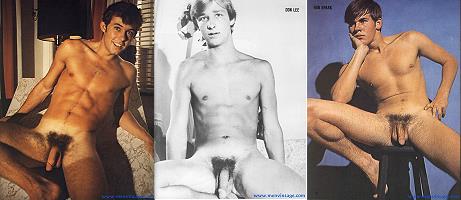 Front Page: DEAK RIVERS by Bobco
Page Three: BILL SHILO by Bob Anthony Center Spread: BARRY, a Richard Model Exclusive
Back Cover: ERIC SLATE by Bob Anthony
J. BRIAN PRESENTS BOB ANTHONY'S BEEFCAKE is produced to provide a collection of photo reference studies to be used by the artist and art student in the study of anatomy and the posing of the model. While it is always preferable to use a live model, photographs can provide an invaluable reference when a professional model cannot be obtained. Those desiring erotic or prurient material are warned that such is not to be found in this publication, nor is it our intention to provide material of that nature.
50 photos in the members area